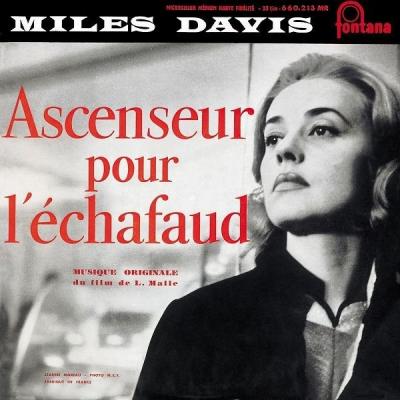 Ascenseur Pour L'Echafaud (3 Plak)Deluxe Edition, Remastered
Taksitli fiyat
:
9 x 69,97TL
Havale/EFT ile
:
539,00TL
0600753796399
690622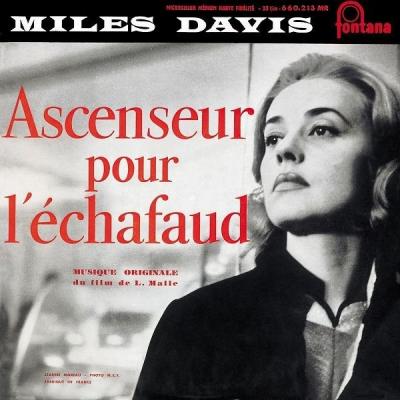 https://www.plakkitap.com/ascenseur-pour-lechafaud-3-plak
Ascenseur Pour L'Echafaud (3 Plak) Deluxe Edition, Remastered
Universal Music
3 × Vinyl, LP, 10" Deluxe Edition, Remastered
Celebrating the 60 years of Miles Davis' revolutionary soundtrack to Louis Malle's movie.
First vinyl edition comprising both the original soundtrack and the complete session takes.
Includes a previously unreleased track : "L'interrogatoire de Julien"
New album notes by Franck Bergerot
Remastered from the original analog tapes.
Cut at Abbey Road Studios.
Albüm İçeriği
Original Soundtrack
A1 Générique 2:48
A2 L'Assassinat De Carala 2:10
A3 Sur L'autoroute 2:18
A4 Julien Dans L'ascenseur 2:10
A5 Florence Sur Les Champs-Elysées 2:52
B1 Dîner Au Motel 3:57
B2 Evasion De Julien 0:53
B3 Visite Du Vigile 2:04
B4 Au Bar Du Petit Bac 2:52
B5 Chez Le Photographe Du Motel 3:51
Session Takes
C1 Nuit Sur Les Champs-Elysées Take 1 2:26
C2 Nuit Sur Les Champs-Elysées Take 2 5:24
C3 Nuit Sur Les Champs-Elysées Take 3 (Générique) 2:54
C4 Nuit Sur Les Champs-Elysées Take 4 (Florence Sur Les Champs-Elysées 3:01
D1 Assassinat Take 1 (Visite Du Vigile) 2:04
D2 Assassinat Take 2 (Julien Dans L'ascenseur) 2:12
D3 Assassinat Take 3 (L'Assassinat De Carala) 2:13
D4 Motel (Dîner Au Motel) 3:57
D5 Final Take 1 3:07
E1 Final Take 2 3:02
E2 Final Take 3 (Chez Le Photographe Du Motel) 4:06
E3 L'Interrogatoire De Julien 5:17
F1 Ascenseur (Evasion De Julien) 1:59
F2 Petit Bac Take 1 2:42
F3 Petit Bac Take 2 (Au Bar Du Petit Bac) 2:56
F4 Voiture Take 1 2:58
F5 Voiture Take 2 (Sur L'autoroute) 2:18
Açıklama

3 × Vinyl, LP, 10" Deluxe Edition, Remastered

Celebrating the 60 years of Miles Davis' revolutionary soundtrack to Louis Malle's movie.
First vinyl edition comprising both the original soundtrack and the complete session takes.
Includes a previously unreleased track : "L'interrogatoire de Julien"
New album notes by Franck Bergerot
Remastered from the original analog tapes.
Cut at Abbey Road Studios.

Albüm İçeriği
Original Soundtrack
A1 Générique 2:48
A2 L'Assassinat De Carala 2:10
A3 Sur L'autoroute 2:18
A4 Julien Dans L'ascenseur 2:10
A5 Florence Sur Les Champs-Elysées 2:52

B1 Dîner Au Motel 3:57
B2 Evasion De Julien 0:53
B3 Visite Du Vigile 2:04
B4 Au Bar Du Petit Bac 2:52
B5 Chez Le Photographe Du Motel 3:51

Session Takes
C1 Nuit Sur Les Champs-Elysées Take 1 2:26
C2 Nuit Sur Les Champs-Elysées Take 2 5:24
C3 Nuit Sur Les Champs-Elysées Take 3 (Générique) 2:54
C4 Nuit Sur Les Champs-Elysées Take 4 (Florence Sur Les Champs-Elysées 3:01

D1 Assassinat Take 1 (Visite Du Vigile) 2:04
D2 Assassinat Take 2 (Julien Dans L'ascenseur) 2:12
D3 Assassinat Take 3 (L'Assassinat De Carala) 2:13
D4 Motel (Dîner Au Motel) 3:57
D5 Final Take 1 3:07

E1 Final Take 2 3:02
E2 Final Take 3 (Chez Le Photographe Du Motel) 4:06
E3 L'Interrogatoire De Julien 5:17

F1 Ascenseur (Evasion De Julien) 1:59
F2 Petit Bac Take 1 2:42
F3 Petit Bac Take 2 (Au Bar Du Petit Bac) 2:56
F4 Voiture Take 1 2:58
F5 Voiture Take 2 (Sur L'autoroute) 2:18

Taksit Seçenekleri

Taksit Sayısı

Taksit tutarı

Genel Toplam

Taksit Sayısı

Taksit tutarı

Genel Toplam

Taksit Sayısı

Taksit tutarı

Genel Toplam

Taksit Sayısı

Taksit tutarı

Genel Toplam

Taksit Sayısı

Taksit tutarı

Genel Toplam

Taksit Sayısı

Taksit tutarı

Genel Toplam

Taksit Sayısı

Taksit tutarı

Genel Toplam